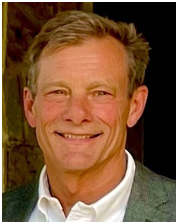 ​
BLAINE BILDERBACK
SENIOR ADVISOR - REAL ESTATE AND RIGHTS-OF-WAY
BIOGRAPHY
Blaine Bilderback brings outstanding credentials and experience to the job. With over three decades of leadership roles in Real Estate, Right-of-Way acquisition and management, and facility maintenance and management, there are few in the rail industry with his knack for finding innovative solutions to complex real estate issues.
Blaine joined BNSF Railway over 30 years ago, and played several crucial leadership roles in real estate, including Director Acquisitions, Director of Facility Maintenance/Data Center Management, as well as Director of Real Estate, covering all transactions.
During his tenure at BNSF, the Railway experienced one of the largest mergers in North America, followed by site, facility, and network rationalization. Blaine played crucial roles in implementing company-wide strategies, and pursuing initiatives to achieve greater efficiency and effectiveness with real estate assets and facilities. He led the research and execution of major strategic acquisitions, and dispositions. Prior to joining BNSF, Blaine served for over a decade as a land man in the oil and gas industry.
Blaine received an undergraduate degree from Texas Tech University, and a Master of Business Administration from Texas Christian University.
TRACK RECORD HIGHLIGHTS
Managing a real estate portfolio that generated more than $100M in annual revenue through sales, permits, and leases;
Initiating a demolition program to remove often unsafe, hazardous former lessee-owned abandoned buildings across the BNSF network;
Developing an online permit application process to facilitate third-party permits;
Negotiating the 2020 sale of a 150-acre superfund site in the Pacific Northwest for $158M;
Transitioning BNSF's facility management from an internal corporate program to a centralized management program that included all BNSF field locations, consisting of over 2,500 buildings, rail yards, and data centers.