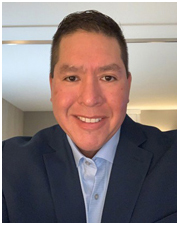 ​
QUANAH SPENCER
PARTNER/VICE PRESIDENT
BIOGRAPHY
Quanah has an extensive network in the United States and Canada, and depth of expertise in tribal land, labor, and natural resource issues. He is a member of the Yakama Nation.
An attorney by training, Quanah brings a problem-solving spirit to his work. His knowledge of cultural, environmental, historical, economic development, and tribal governance issues are crucial in working through challenges to find lasting solutions of mutual interest and benefit.
As BNSF Railway's Tribal Relations Director, Quanah's innovative and engaging approach was pivotal in bringing parties together. It led to success in starting, accelerating, and completing permitting timelines.
Quanah's tribal relations work also enabled new and stronger ties to be established among tribes and First Nations.
Prior to BNSF, Quanah was an attorney both in private practice and as counsel to tribal governments.
He received his Juris Doctorate from the University of Colorado Law School and an undergraduate degree in Political Science from Fort Lewis College.
TRACK RECORD HIGHLIGHTS
Coordinating and negotiating major taxation, payment in lieu of taxes, rights-of-way, and other agreements between industry and tribes;
Providing consultation with tribes on large scale projects resulting in mitigation and cooperative agreements between industry and Tribes;
Creating and managing complex communication and engagement programs for industry with diverse communities across the western United States and Canadian provinces; and
Engaging in emergency and other critical incidents on behalf of industry, with federal, state, and tribal emergency responders within the Incident Command System.