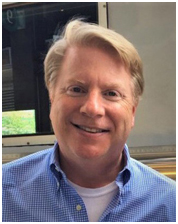 ​
ANDREW JOHNSEN
FOUNDING PARTNER/CEO
BIOGRAPHY
Andrew builds bridges and solves problems between government and industry. He's delivered major legislative, public policy, and management wins throughout his career in both public and private sectors.
For 15 years he led teams of government and public affairs professionals as Assistant Vice President at BNSF Railway, focusing on state legislative, regulatory, and political challenges; and local, regional, and tribal government and public affairs.
Prior to BNSF, Andrew was Executive Policy Advisor to former Governor Gary Locke (D-WA); he managed projects and congressional relations at the US Department of Transportation's national systems engineering lab (the Volpe Center); and served in district and DC leadership roles for former US Congressman John Miller (R-WA).
Andrew holds graduate and undergraduate degrees in Government from Harvard University and the University of Puget Sound, respectively. While at Harvard, his degree curriculum (ALM) centered on public policy development among multiple jurisdictions.
Andrew and his family live in Fort Worth, Texas, where he serves on several boards and commissions, including the North Texas Commission, All Saints Health Foundation, Fort Worth Sister Cities Int'l, and Amazing Grace Children's Charities.
TRACK RECORD HIGHLIGHTS
Securing a locomotive fuel tax exemption after two contentious legislative sessions, the results of which generated over $100 million in new economic development, while saving over $75 million in taxes over the past several years;
Managing the adoption and enactment of a slate of governor's state transportation reforms, including a $4.3 billion state transportation improvement act;
Creating a tribal relations program—the first in the US rail industry, which over the past five years fostered new relations between the largest US railroad and tribes, pueblos, and first nations; results include major agreements reached, preservation of cultural resources, permit timelines drastically reduced, and newfound mutual respect and partnership; and
Building a coalition of support for the new multi-billion-dollar federal grade separation program, which included the National Association of Counties, the Association of American Railroads, the North Texas Commission, Pacific Northwest Economic Region, and others.