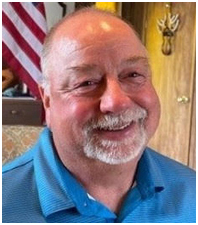 ​
DARYL NESS
SENIOR ADVISOR - RAIL INDUSTRY EXPERT
BIOGRAPHY
Daryl is a railroad executive with diverse management experience in Operations, Budget, Information Systems and Customer Service.  His expertise was built over a four-decade career in railroading, rising from Switchman/Brakeman, Trainmaster, Terminal Manager, Superintendent of Operations, and to General Manager of multiple operating divisions at BNSF Railway.  Daryl's career experience provides a depth of understanding that few in the industry possess.    
Daryl is widely known and highly respected as one of the best railroaders in the business.  He fostered countless innovative solutions to complex operating and rail logistics challenges because he understands the nature of railroading. 
Throughout his career, Daryl has worked vertically and laterally to foster management solutions in safety, terminal area rail congestion, customer service issues, and long-standing inefficiencies in rail operations. And, he has done so with steadfast professionalism, garnering the support and respect of rank-and-file employees, rail executives, and community leaders.
Daryl's analytical and creative approaches to problem-solving helped refine and transform management and operating practices across many parts of the industry. Always learning and contributing, Daryl remains active in the industry, and the broader rail-served community.
TRACK RECORD HIGHLIGHTS
As General Manager – Pacific NW Division, he achieved a best-ever division safety record, operating at a 1.0 injury frequency ratio (p/200K work hours).
He efficiently managed hundreds of daily train operations and a workforce of 2,200 across the NW Division—a $200M operation, while ensuring efficient operations among $200M in capital projects annually.
After the Southwest Division experienced four fatalities in 100 days, BNSF tapped Daryl to lead the Division as General Manager (which includes AZ and NM). By rebuilding labor–management relationships and initiatives in operations training and practices—and daily optimization of a high traffic-volume division, Daryl helped reset operations in this high-traffic portion of the railroad's Southern Transcon.